09/09/2020
Claude Suter promoted to new Executive Committee of Banque Bonhôte & Cie SA
Claude Suter promoted to new Executive Committee of Banque Bonhôte & Cie SA .
Banque Bonhôte & Cie SA is forming an Executive Committee to increase management capabilities in accordance with its strong expansion in French- and German-speaking Switzerland. The Executive Committee will help oversee the conduct of business and lead a range of large-scale projects to enable the Bank to respond effectively to future challenges.
Joining this newly created body will be Claude Suter. Claude holds a postgraduate qualification from the Graduate Institute of International and Development Studies (IUHEID), Geneva. He is also a Certified International Investment Analyst (CIIA) and Certified Wealth Management Advisor (CWMA). He has led the IAM team at the Bank since 2014. Previously, he was an asset manager at Lombard Odier and a fund manager at Bank of China before continuing his career at Geneva-based Bruellan SA, a portfolio management company.
In the words of Claude, "For me it's an honour to join the Executive Committee of Banque Bonhôte and contribute my experience and skills in pursuit of further growth. This appointment also shows the importance we wish to place on independent asset managers, a unit which has grown strongly since being founded a decade ago."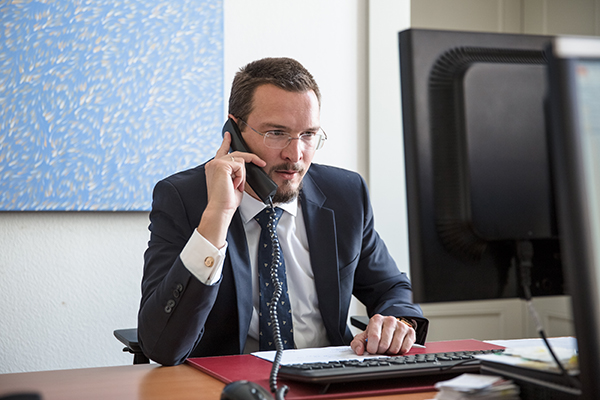 The four-person IAM unit accounts for over 10% of the Bank's total assets under management, representing a threefold increase over the past six years. The unit services independent asset managers registered in French- and German-speaking Switzerland.
According to Jean-Paul Jeckelmann, CIO,"Our steady development and the constant changes in our business require an ever-faster and more consistent ability to react and adapt. We're delighted that Claude will be joining our Executive Committee and look forward to benefiting from his ability to meet challenges head on."
Bonhôte is headquartered in Neuchâtel and its network of branches now encompasses Bern, Biel/Bienne, Geneva, Lausanne, Solothurn and Zurich – the sign of a promising future.