03/12/2020
Léon Lauber appointed head of Lake Geneva region
Léon Lauber appointed head of Lake Geneva region
As part of its business expansion in French-speaking Switzerland, Banque Bonhôte & Cie SA has appointed a regional head for the entire Lake Geneva region. The first incumbent for this position will be Léon Lauber, who will provide business support for the Lausanne and Geneva branches while at the same time building the bank's reputation in this region.
Léon, who holds a degree in Economics from the University of Lausanne (HEC), has over the years developed considerable experience in wealth management on behalf of both private and institutional clients.
Before joining Bonhôte in August this year to take up this position, he had held a series of executive roles at leading banks. Throughout his career, he has at all times kept his focus squarely on his clients and colleagues, listening attentively and encouraging teamwork.
"For me it's an honour to join Banque Bonhôte and contribute my experience and skills to this prestigious institution" said Léon Lauber. "This appointment signals the importance that the bank wishes to ascribe to the Lake Geneva region in the years ahead." ».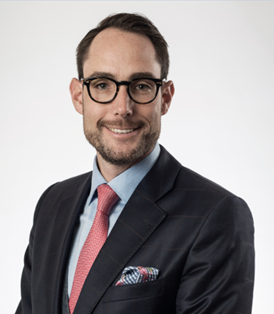 The Lake Geneva unit has ten staff members, split between the Lausanne and Geneva branches. : « Our steady development and the constant changes in our business require greater agility to adapt, time and again," said Robin Richard, Chief Client Officer. "We're delighted that Léon will be joining our team and look forward to harnessing his ability to meet challenges head on ».
Bonhôte, which is headquartered in Neuchâtel, is delighted to see its business grow steadily over time. Its branch network currently encompasses Bern, Biel/Bienne, Geneva, Lausanne, Solothurn and Zurich.