08/02/2022
New premises in the heart of Solothurn's old town
The Solothurn branch has moved to its final location in the heart of the old town, close to the iconic Bieltor.
Bonhôte's Solothurn branch, which opened for business in 2020, has moved from its temporary location to 22 Gurzelngasse, in the centre of Switzerland's oldest Baroque town.
As a result, the Bank is more accessible to its clients, to whom it will continue to offer personalised wealth services.
This marks another major step in the branch's flourishing development. Since opening, the branch has exceeded forecasts, is profitable and is well on its way to becoming a firm favourite with private banking clients in Solothurn.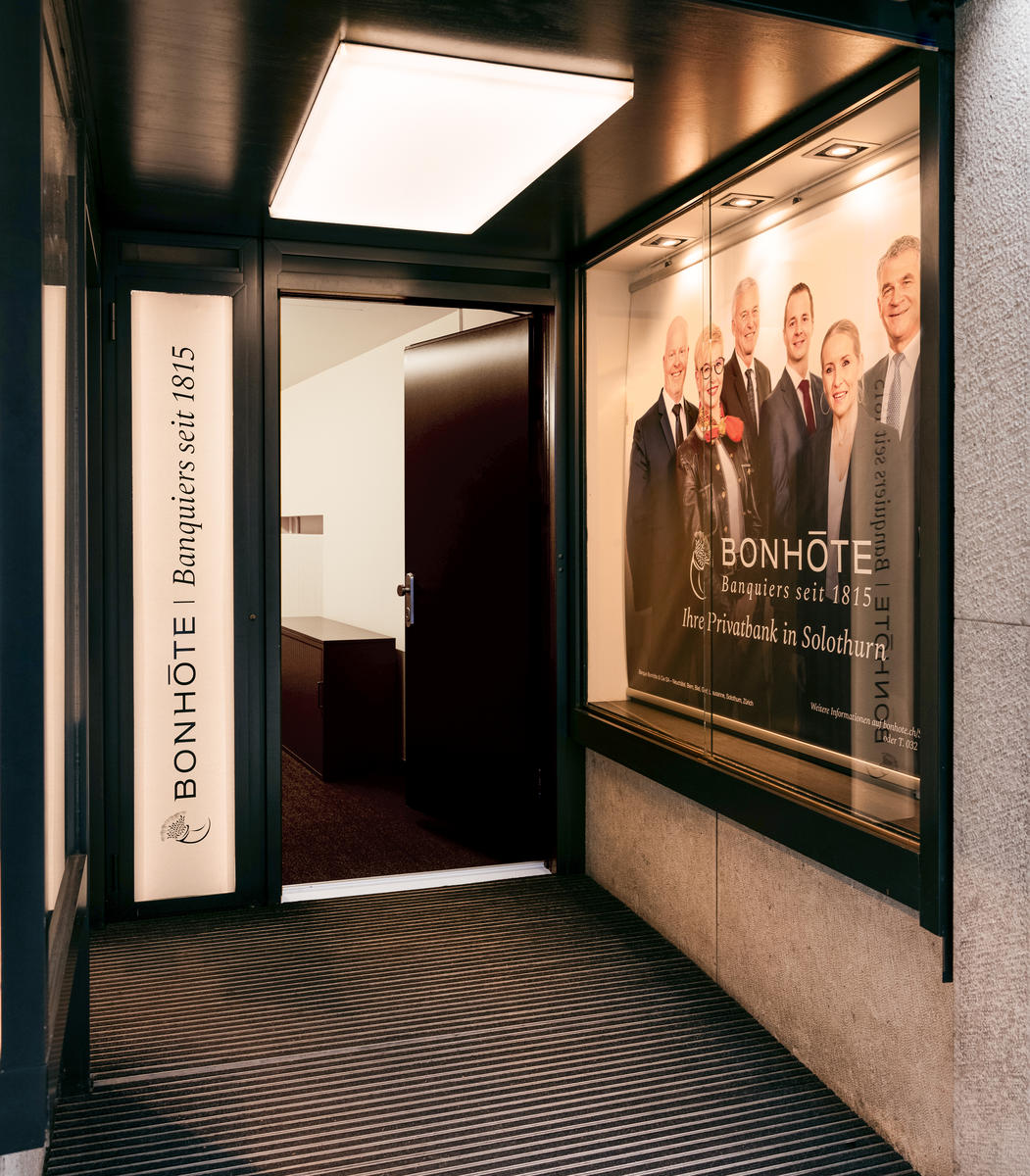 "The new offices provide an ideal working environment for our team of four managers and two assistants," says Sascha Meier, General Manager. "We now have the space to continue growing and therefore can hire new staff. Since we opened, many new clients have trustingly joined our ranks. We look forward to hosting them in our new offices in the heart of Solothurn's old town, just round the corner from the Bieltor."
Contact Sascha Meier, Head of the Office