Key data
| | | | | | | | | | | | |
| --- | --- | --- | --- | --- | --- | --- | --- | --- | --- | --- | --- |
|   | USD/CHF | EUR/CHF | SMI | EURO STOXX 50 | DAX 30 | CAC 40 | FTSE 100 | S&P 500 | NASDAQ | NIKKEI | MSCI Emerging MArkets |
| Latest | 0.98 | 1.10 | 9'937.03 | 3'480.18 | 12'260.07 | 5'552.34 | 7'508.70 | 2'976.61 | 8'146.49 | 21'466.99 | 1'057.49 |
| Trend |   |   |   |   |   |   |   |   |   |   |   |
| %YTD | 0.03% | -2.26% | 17.89% | 15.95% | 16.11% | 17.37% | 11.60% | 18.74% | 22.78% | 7.26% | 9.50% |
Highlights:
1. ECB expected to project rate cut
2. 15% of US blue chips have beat estimates
To the moon or back?
Fifty years ago, on 20 July 1969, a person set foot on the moon. "One small step for man, one giant leap for mankind," said Neil Armstrong. This achievement crowned several years of political advances and technological breakthroughs. What in particular made it possible was the Apollo Guidance Computer, which believe it or not could make 85,000 calculations per second while occupying only 0.03 cubic metres. Today, a smartphone can handle up to 5 trillion instructions per second.
To get back to matters of concern for investors, the scramble by central banks to see who can ease the most seems well under way. We may wonder if the Fed's next rate decision at the end of its two-day meeting on 31 July – regarding which the market expects a 25bp or even a 50bp reduction in borrowing rates – will suffice to propel equities to the moon, or whether even now they are earth bound. No doubt about it: the global economy is slowing and trade spats are only making things worse. We advise against rushing in headlong as we expect increased volatility and some profit-taking on stocks. The ECB's governors meet this Thursday, most probably paving the way for a minor rate cut in September along with a resumption of quantitative easing. The Eurozone in June recorded its weakest manufacturing score since the debt crisis in 2011, with a PMI clocking in at 47.6. All in all, however, data have been more stable in recent months.
Companies started reporting their earnings last week. By and large we can see that trade friction has dampened business. In Germany, growth slowed at SAP, most noticeably in subscriptions for enterprise cloud services. In the US, 15% of S&P 500 constituents have so far reported and their earnings are on average 5% higher than expected. Streaming giant Netflix disappointed, reporting a far lower figure for new subscribers than was forecast. In contrast, investors were relieved to see that US banks did not suffer a slowdown in earnings growth. Both JP Morgan and Goldman Sachs reported solid numbers. On the tech front, IBM and Microsoft also delivered the goods, posting figures ahead of consensus estimates.
IBM (ISIN: US4592001014, price: USD 149.68)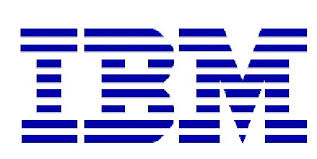 IBM is banking on the cloud, artificial intelligence, data security and advisory services to counter slowing demand in its original businesses such as mainframe servers and applications. Growth and margins are set to improve once the group has finished streamlining its portfolio of products and services.
Financial results for the second quarter beat analysts' estimates, driven by strong growth in high-margin activities – especially cloud services and cognitive software, which together now represent some 30% of the group's revenue.
Second-quarter revenue ebbed to $19.2 billion, in line with expectations, down from $20 billion in the same period last year, dampened by the broad-based slowdown in tech. In contrast net profit rose by 4% to $2.5 billion, or $3.17 per share excluding non-recurring items.
Full-year guidance will be released on 2 August and will take into account the $34-billion acquisition, of Red Hat, the market leader in open-source software (e.g. Linux, Java and Git). This acquisition will undoubtedly be crucial for the development of the hybrid cloud environment, which uses a mix of on-premises and third-party cloud services with orchestration between the two platforms. The deal will also expand the group's range of subscription-based software. But it could well take time for the benefits of this acquisition to materialise.
Download the Flash boursier (pdf)
This document is provided for your information only. It has been compiledfrom information collected from sources believed to be reliable and up to date, with no warranty as to its accuracy or completeness.By their very nature, markets and financial products are subject to the risk of substantial losses which may be incompatible with your risk tolerance.Any past performance that may be reflected in this documentis not a reliable indicator of future results.Nothing contained in this document should be construed as professional or investment advice. This document is not an offer to you to sell or a solicitation of an offer to buy any securities or any other financial product of any nature, and the Bank assumes no liability whatsoever in respect of this document.The Bank reserves the right, where necessary, to depart from the opinions expressed in this document, particularly in connection with the management of its clients' mandates and the management of certain collective investments.The Bank is a Swiss bank subject to regulation and supervision by the Swiss Financial Market Supervisory Authority (FINMA).It is not authorised or supervised by any foreign regulator.Consequently, the publication of this document outside Switzerland, and the sale of certain products to investors resident or domiciled outside Switzerland may be subject to restrictions or prohibitions under foreign law.It is your responsibility to seek information regarding your status in this respect and to comply with all applicable laws and regulations.We strongly advise you to seek independentlegal and financial advice from qualified professional advisers before taking any decision based on the contents of this publication.